BREEDER & BROILER FARMING
OVERVIEW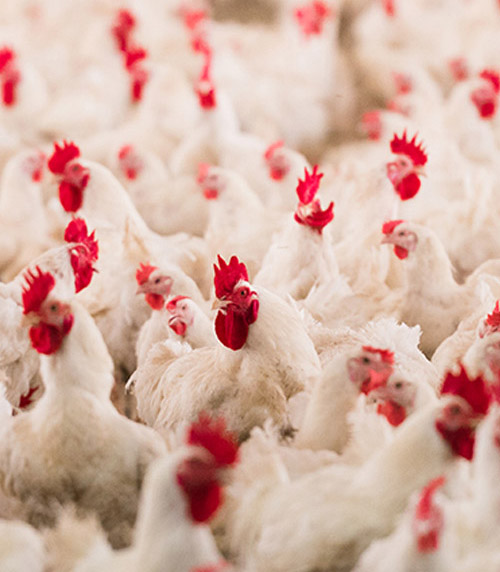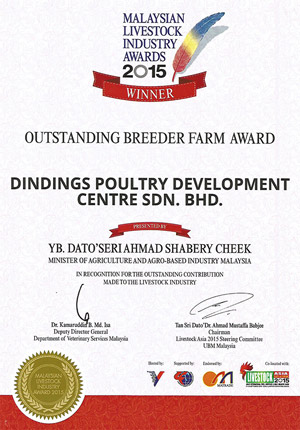 Awarded as the winner of Outstanding Breeder Farm by the Malaysian Livestock Industry Award 2015
BROILER BREEDER FARM OPERATION
Dindings Poultry Development Centre Sdn Bhd (DPDC) was incorporated on 21st March 1989 and commenced operations in April 1992. The principal activities of the company are production of Day-Old Chicks, growing and selling of broilers and contract farming. Our poultry integration uses the Cobb breed, which is the most popular broiler breed used in the global market. DPDC was the first company to introduce the Cobb breed in Malaysia. It has since been accepted by the rest of the farming community as the most suitable broiler, as the Cobb breed offers our farmers good value and our consumers a high-quality product.
DPDC breeder farm operations are located in Perak and Kedah. Our new breeder houses are pre-engineered galvanised steel structures and are installed with insulated materials to maintain a healthy and comfortable environment for our breeders. These houses are equipped with the latest automated technology to ensure the production of quality eggs that will be incubated and hatched in our hatchery. The Day-Old Chicks will then be sent to our broiler farms till they reach maturity.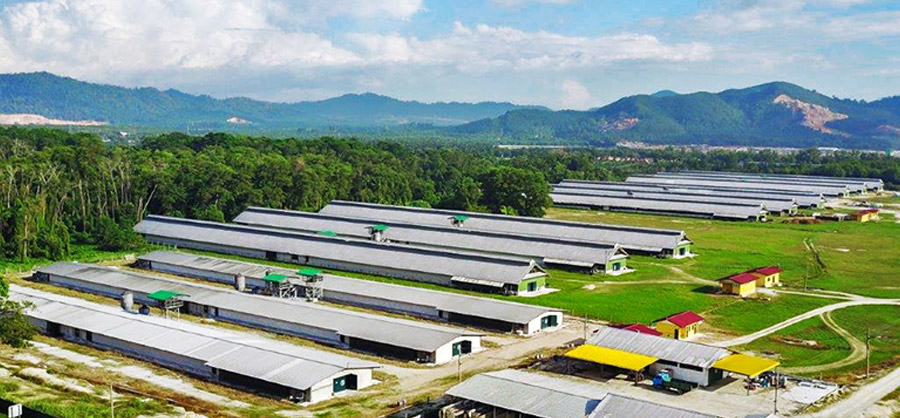 Awarded as the winner of Outstanding Breeder Farm by the Malaysian Livestock Industry Award 2015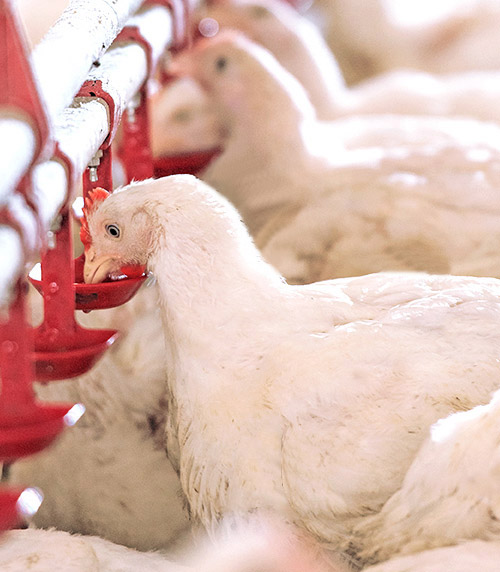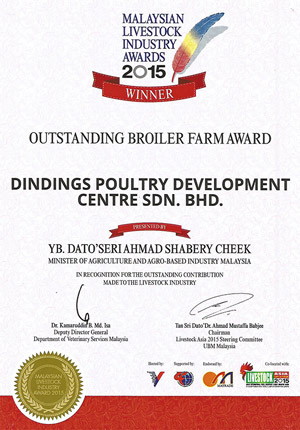 Awarded as the winner of Outstanding Broiler Farm by the Malaysian Livestock Industry Award 2015
BROILER FARM OPERATION
DPDC broiler farms are located in the northern and southern regions of Malaysia. All of our broilers are raised in large closed houses and are designed with proper ventilation and temperature control, providing a healthy and comfortable environment for the broilers to grow. We install customised equipment in each of our broiler houses to ensure that our broilers are able to receive well-balanced, nutritious feed and fresh water for optimum growth in every stage of life.
Our Flock Health Team constantly monitors our livestock's health. We place great emphasis on innovation. Trainings and workshops are conducted regularly to ensure that our production team is compatible with the latest developments in poultry farming and animal welfare in order to produce safe, nutritious poultry products.
All DPDC farms are awarded and certified with the Malaysian Good Agricultural Practices (MyGAP) by the Ministry of Agriculture and Agro-Based Industry Malaysia and implement a strict Biosecurity Program according to MyGAP guidelines to prevent diseases in the farm.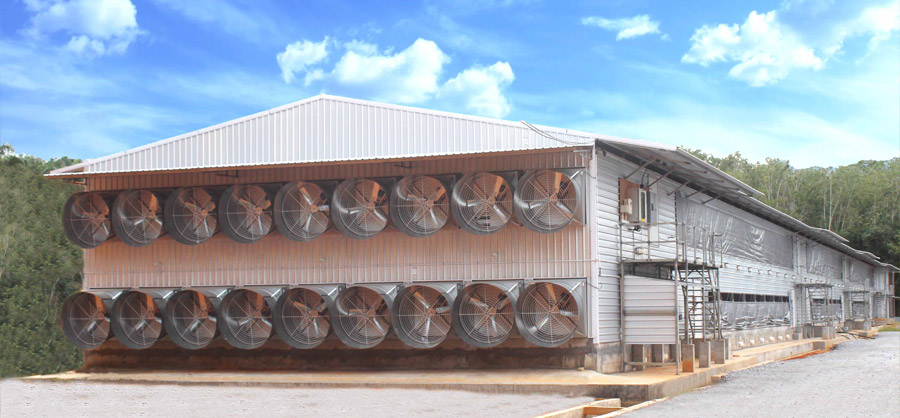 Awarded as the winner of Outstanding Broiler Farm by the Malaysian Livestock Industry Award 2015