OVERVIEW
COMMON CORPORATE PHILOSOPHY
In line with the MFM group policy, manufacturing facilities are strategically located to maximise logistic advantage, both for incoming raw materials and proximity to our customers. Both feedmills enable us to produce feeds specific to the needs of individual customers thus providing premium service to the local farming community. We have a broad range of feeds for different management requirements which include extruded, pelleted, crumble and mash feeds.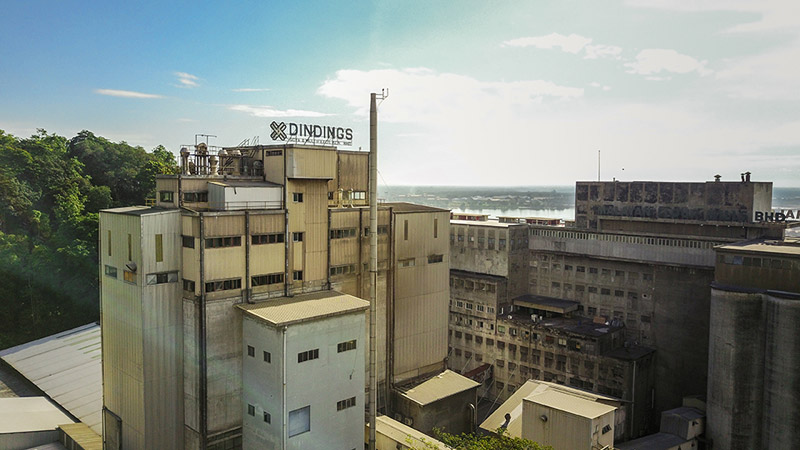 FEED MILL IN LUMUT, PERAK
Malayan Flour Mills Berhad (MFM) diversification into the poultry industry began with Dindings Soya & Multifeeds Sdn Berhad (DSM).
DSM commenced operation of its feed mill in Lumut in December 1983. Its principal activities are manufacturing and sales of poultry feeds, aqua feeds and raw materials. In 2018, arising from an internal restructuring, DSM has transferred its poultry feeds business to the sister company, Dindings Poultry Development Centre Sdn Bhd (DPDC).
DPDC is the feed supplier to the contract farming division of MFM. DPDC constantly upgrades its facility to use the latest milling technology. Direct discharging facilities enables DPDC to import corn and soybean meal in Panamax vessels from carefully chosen suppliers. This provides a competitive advantage in terms of logistics, pricing and raw material quality.
---
FEED MILL IN PASIR GUDANG, JOHOR
In 1993, the MFM group expanded coverage of the Malaysian poultry feed market with the commencement of a feed mill in Pasir Gudang, Johor which is strategically located within the Johor Port industrial complex. Like the feed mill in the northern region, DPDC shares common infrastructure with the flour mill to enhance its operational efficiency.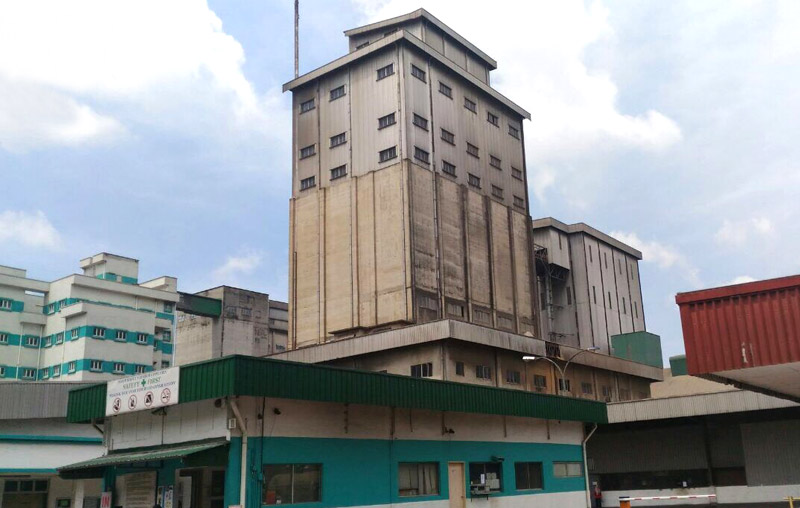 PRODUCTS
Feed Mill in Lumut, Perak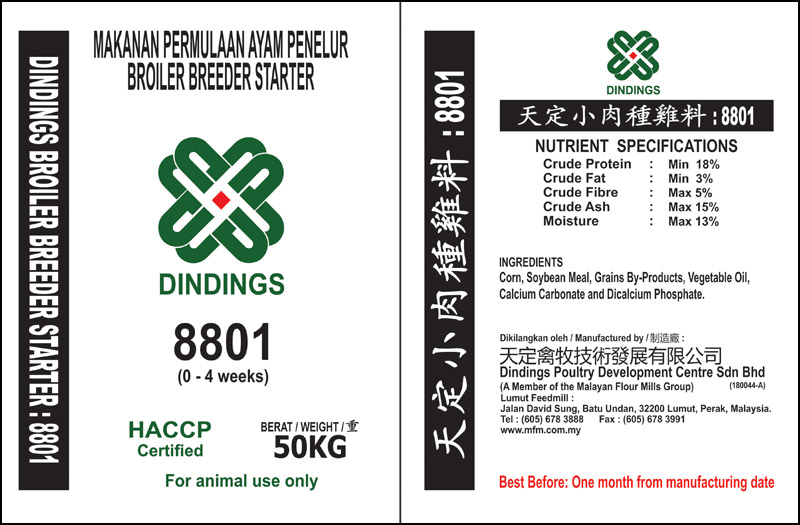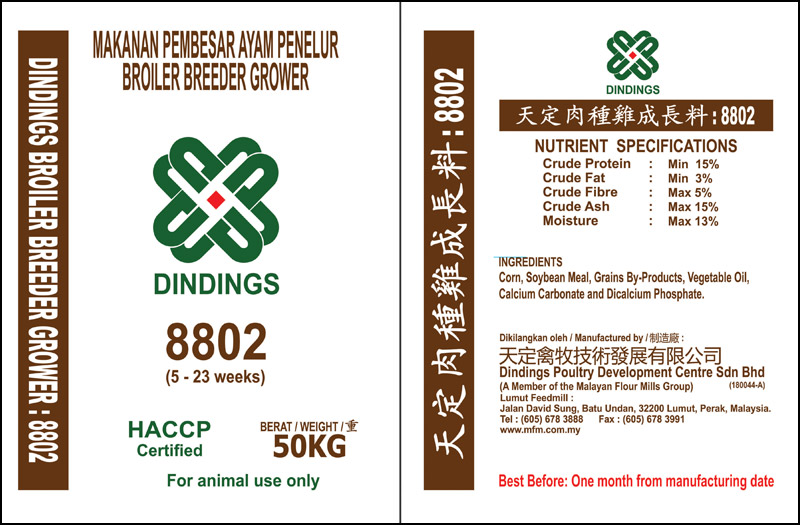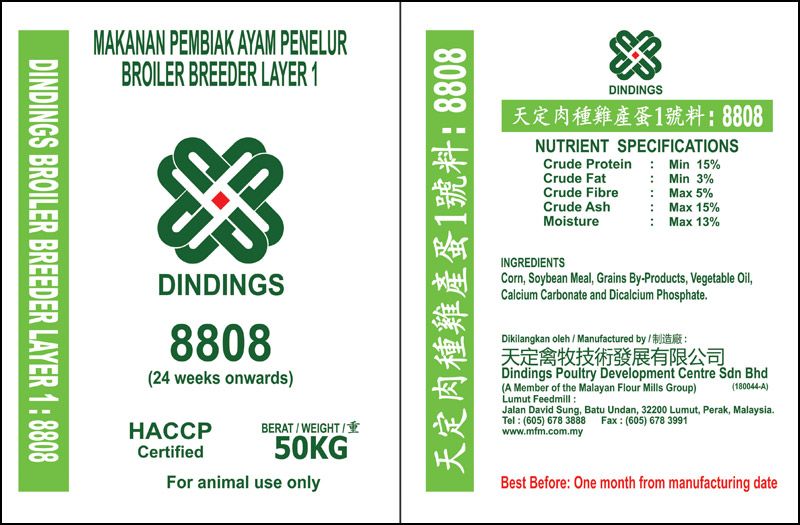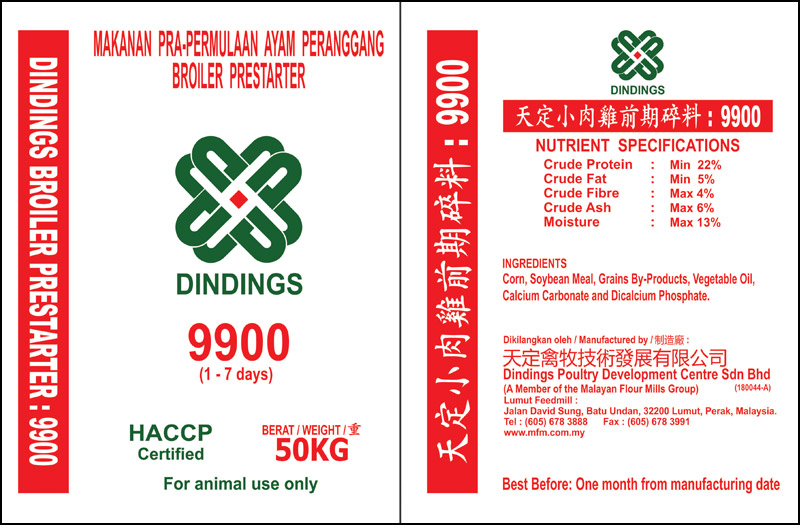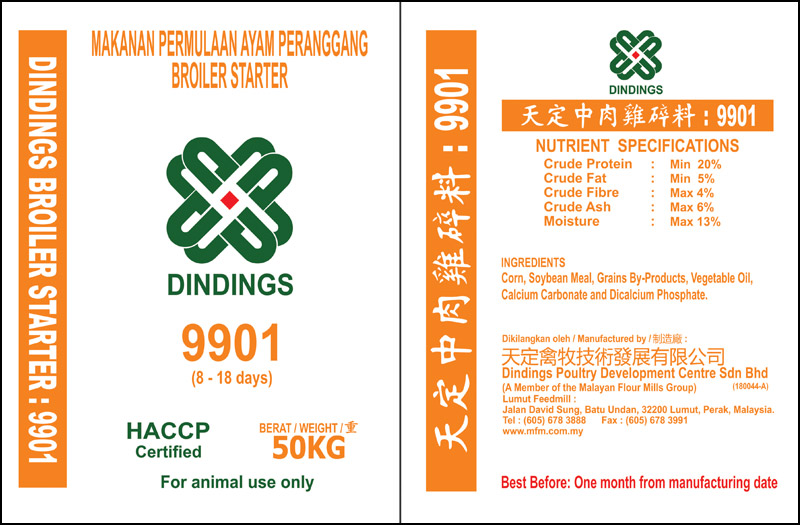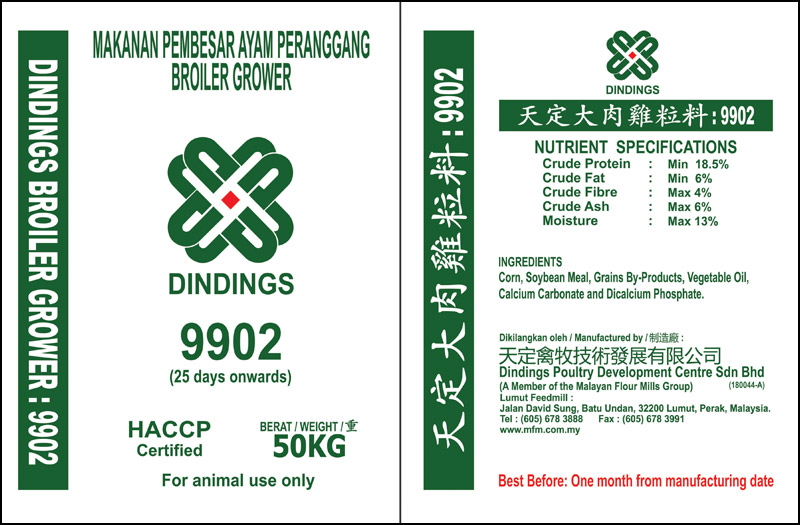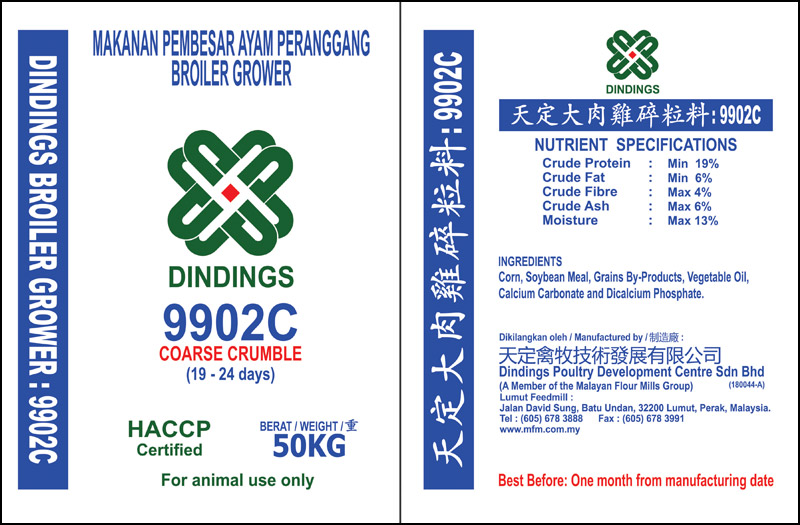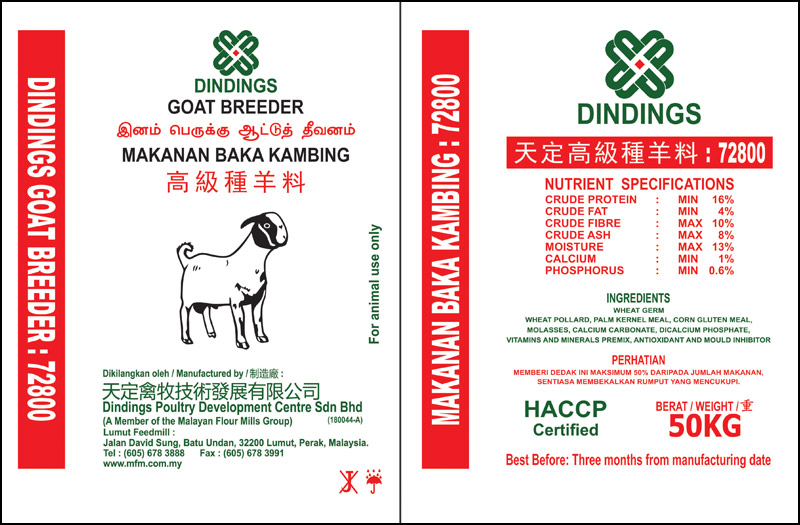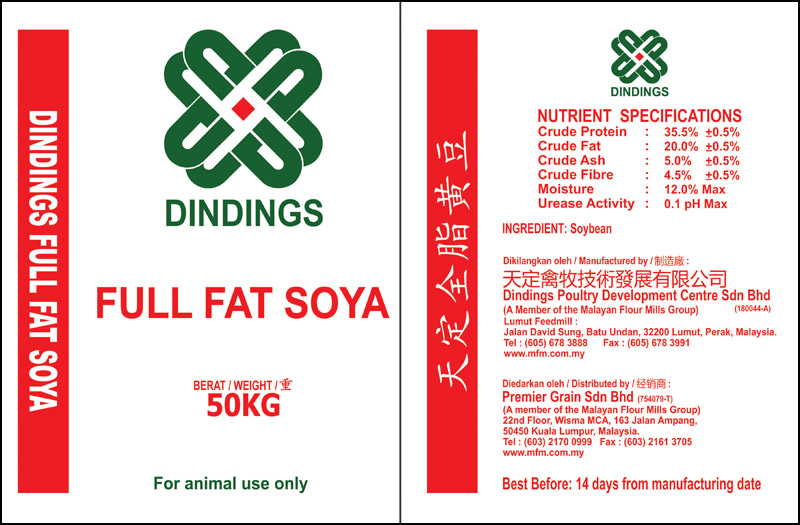 Feed Mill in Pasir Gudang, Johor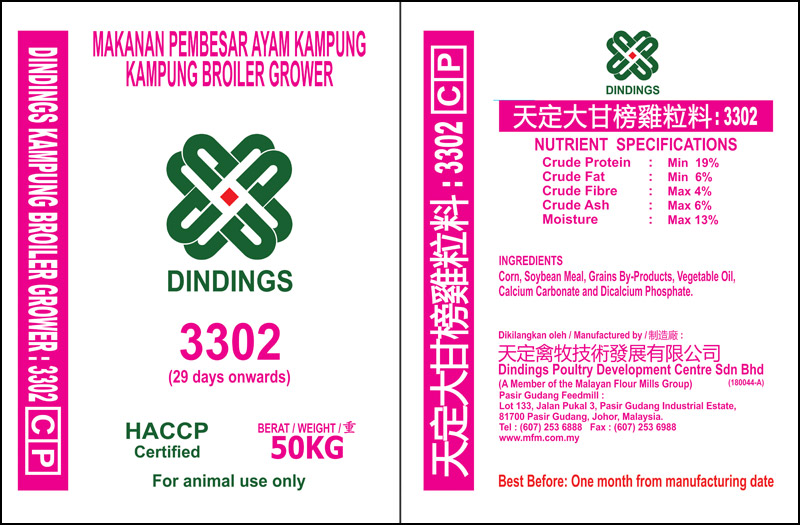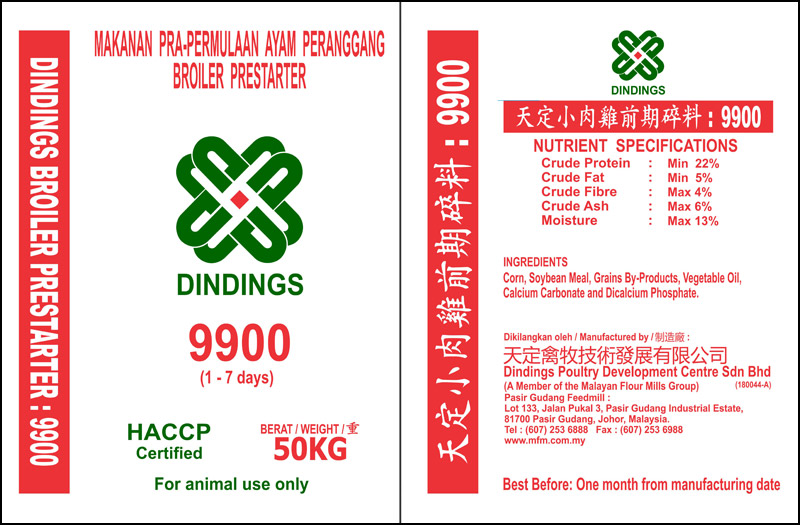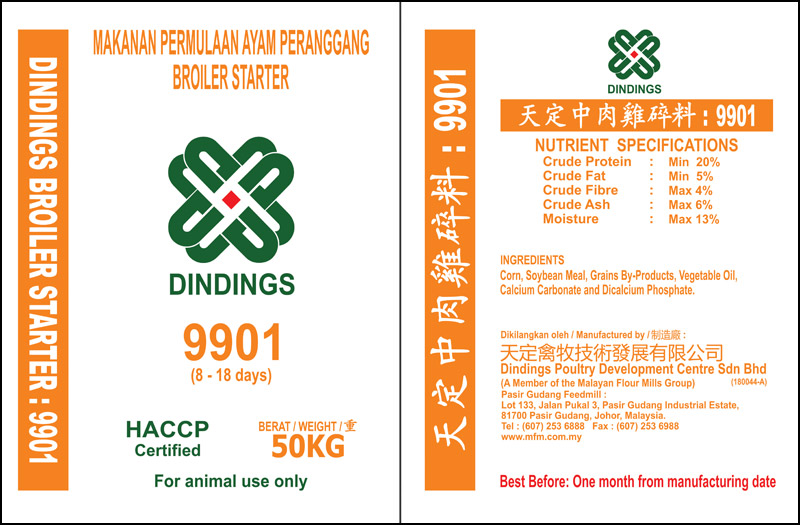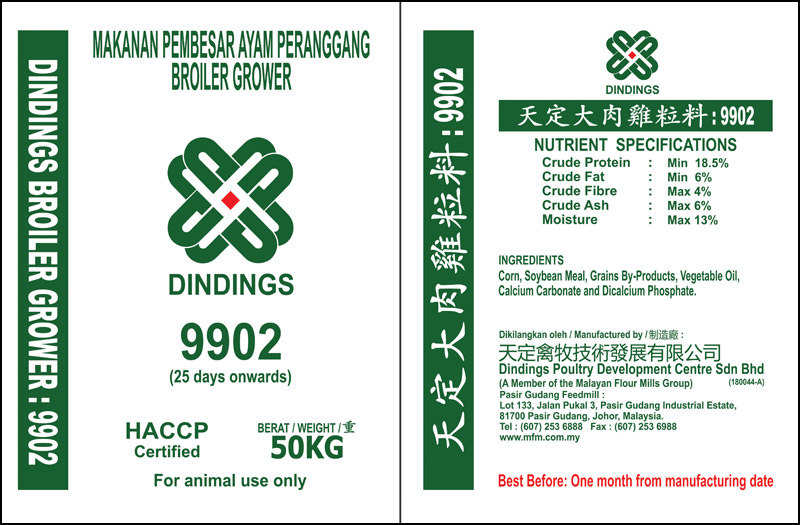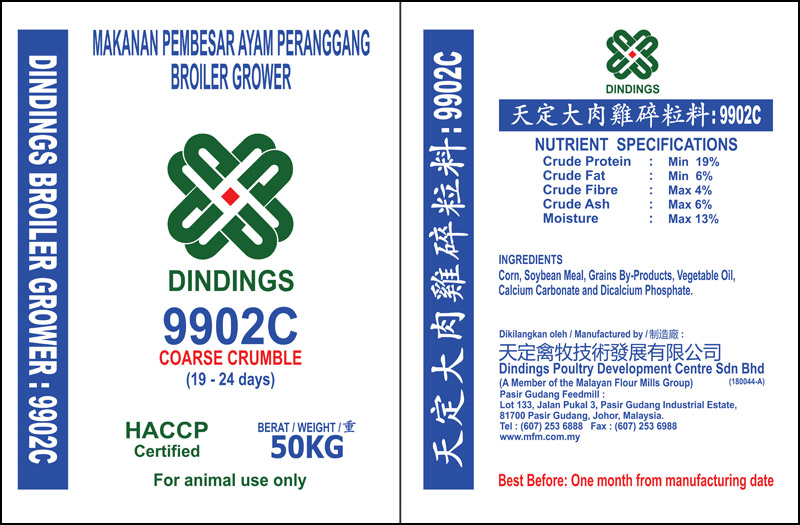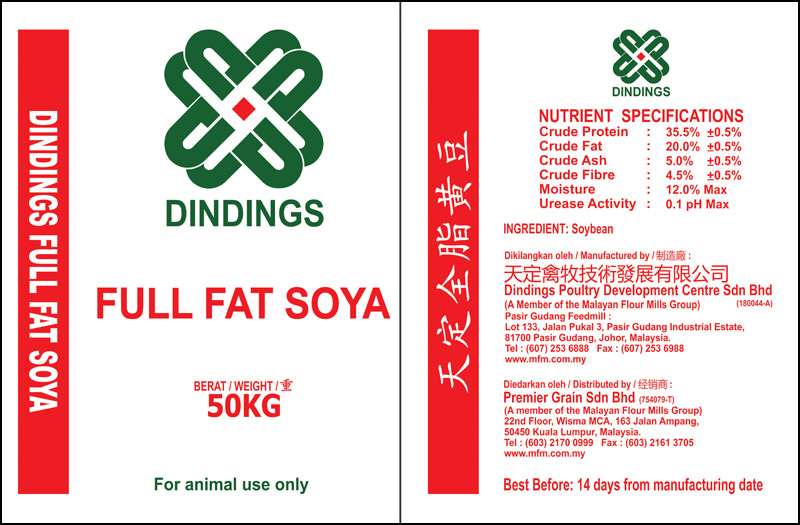 DISTRIBUTION
HEAD OFFICE
22nd Floor, Wisma MCA, 163 Jalan Ampang,
50450 Kuala Lumpur.
P.O. Box 10537, 50716 Kuala Lumpur.
03-2170 0999
03-2170 0827
BUTTERWORTH BRANCH
4557, Jalan Heng Choon Thian,
12000 Butterworth,
Pulau Pinang.
KOTA BHARU BRANCH
Lot 4045, Block C, No. 4, Jalan 1/44,
Pengkalan Chepa, Mukim Panchor,
Daerah Kemumin (Kemimin),
16100 Kota Bharu, Kelantan.
MALACCA BRANCH
1, Jalan PM3,
Taman Perindustrian Merdeka,
Batu Berendam, 75350 Melaka.
LUMUT BRANCH
Jalan David Sung, Batu Undan,
32200 Lumut, Perak.
PASIR GUDANG BRANCH
Lot 133, Jalan Pukal 3,
Pasir Gudang Industrial Estate,
81700 Pasir Gudang, Johor.