OVERVIEW
Dindings Poultry Processing Sdn Bhd (DPP) is one of the pioneer poultry manufacturers in Malaysia and has been built to USDA standards. Our processing plant is located at the Kampung Acheh Industrial Estate in Sitiawan, Perak and was officially launched by Tun Dr Mahathir bin Mohamad in August 1990.
Here at DPP, we practice an Integrated Quality Assurance program management throughout our supply chain. This is based on safety assessments and inspections, including quality audits to ensure product safety for domestic and export consumption. All products are certified HALAL* by JAKIM. The entire finishing area of the plant is kept at 12°C to maintain freshness in processing. Production is carefully controlled by food technologists, engineers, skilled technicians and veterinarians. They work in top-of-the-line, in-house Quality Assurance and Research & Development laboratories, making sure that your food gets to you safe, clean and delicious.
We established partnerships with 20 distribution networks for sales coverage in 13 states and 3 federal territories – that's over 1,000 distribution points nationwide. As a result, DPP is a prominent supplier to major market segments in Malaysia including quick service restaurants, cafés, hospitals, hypermarkets, food manufacturers and caterers.
* "HALAL" is an Arabic word meaning "lawful" or "permitted" and is the dietary standard of Muslims. In Muslim practice, all good and clean foods are considered to be HALAL except those that have been specifically prohibited by Islamic law. Visit www.mfm.com.my for more info about HALAL management and policy.
QUALITY ASSURANCE
Dindings Poultry Processing Sdn. Bhd is an ISO 22000:2005, ISO 9001:2008, HACCP, GMP and DVS certified company. Our Quality Assurance program is the key element for responsible, safety- and quality-oriented operations.
The Quality Assurance program outlines:
COMPLIANCE WITH SPECIFICATIONS
Our product processes are supported by legal and HALAL requirements, food safety standards, internal company standards and customers' specifications.
QUALITY ASSURANCE AUDITS
Audited by HALAL, HACCP, ISO, GMP, DVS, Supplier and Farm Bio Security which allow the identification of problems within the manufacturing process. Identifying and reporting errors in the manufacturing system enables troubleshooting procedures to take place through process and handling modifications, which contribute to a higher operation efficiency, and thus higher productivity.
PRODUCT RECALL PROGRAM
A comprehensive program which enables product recovery in case of any food safety issues.
TEST PROCEDURES
Testing of raw materials, finished products, and in-process tests by our R&D and QA department.
SAMPLING PROCEDURES AND SCHEDULES
Suitable sampling schedules are used to maximise the probability of detection while minimising workload.
RECORD-KEEPING AND REPORTING PROCEDURES
Maintenance of all quality assurance procedure records for legal and customer service support.
TROUBLESHOOTING
Providing solutions to problems caused by defective raw materials, erratic supplies, malfunctioning process equipment, handling issues as well as conducting investigations and problem-solving within customer service to avoid repetition.
PRODUCTS
---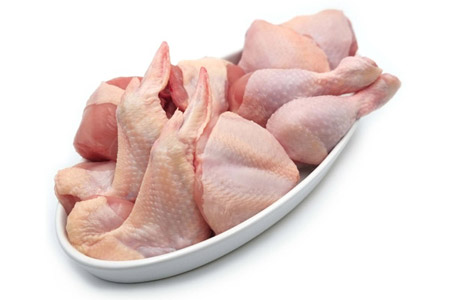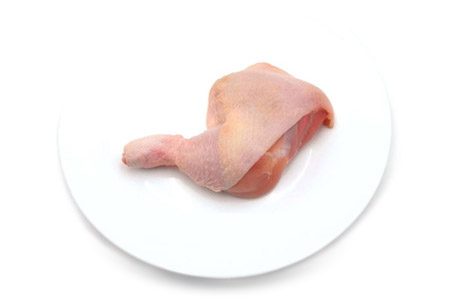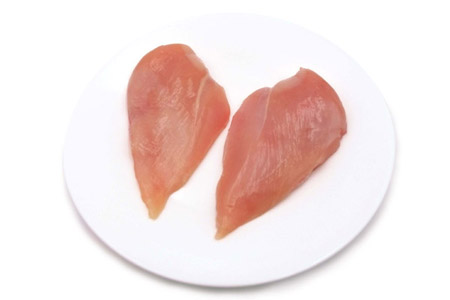 CHICKEN PARTS
Ayam Dindings produces chilled and frozen whole chicken, cut up parts, skinless and deboned meats.
---
MARINATED PRODUCTS
Ayam Dindings provides customised marination services based on customers' specifications.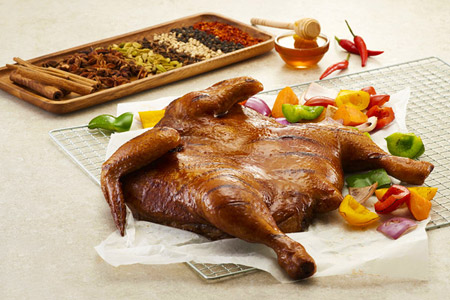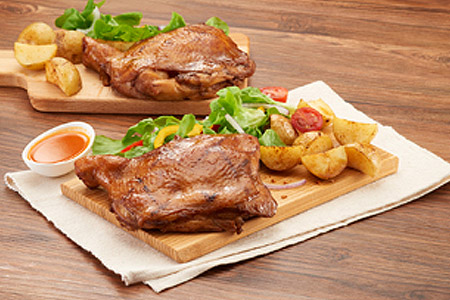 ---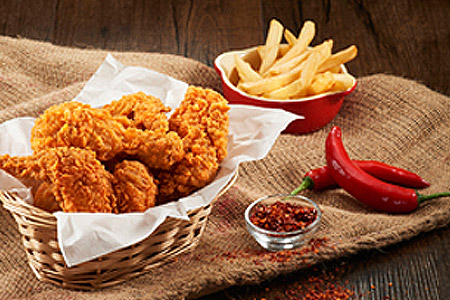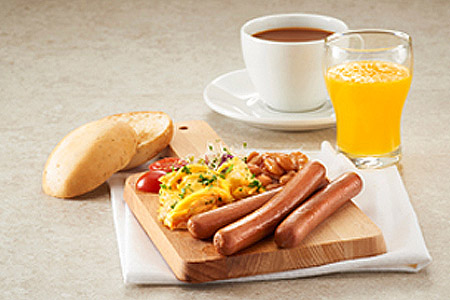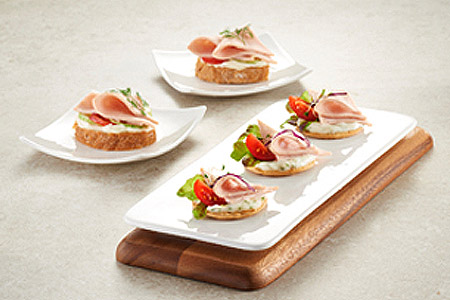 FURTHER PROCESSED PRODUCTS
Ayam Dindings, Ayam Fiesta, Jimat Fiesta and DeliHous – our brand names that provide a wide range of semi- and fully-cooked further processed products.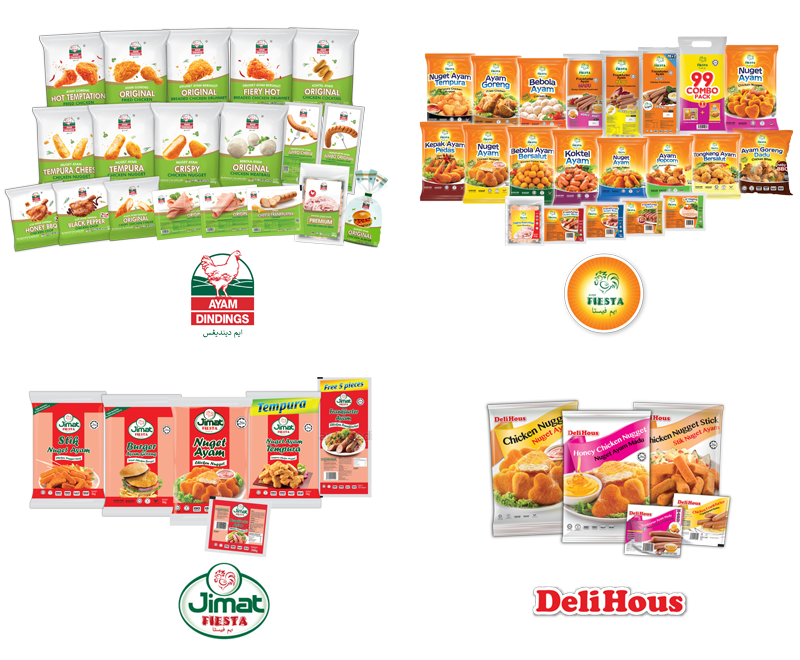 DISTRIBUTION
Our partners provide a reliable daily delivery network using refrigerated trucks at over 1,000 distribution points nationwide.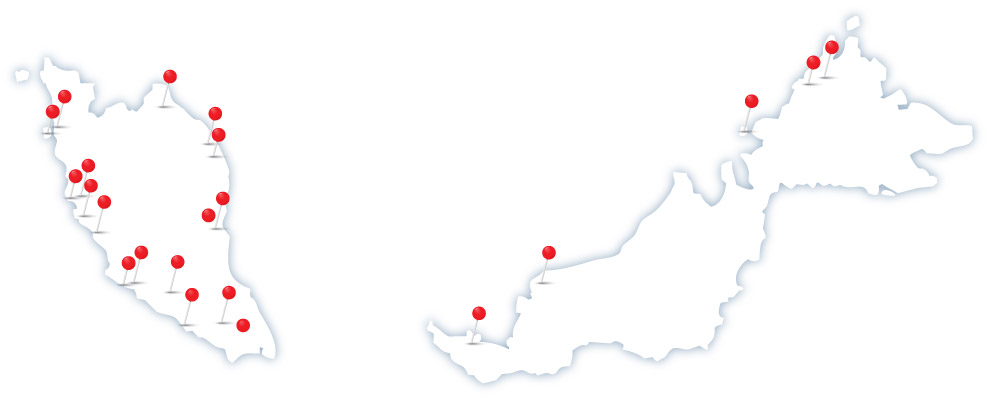 DISTRIBUTORS
NORTHERN
JUN COLD STORAGE SDN BHD
LORONG INDUSTRI SUNGAI LOKAN 1,
13800 BUTTERWORTH PULAU PINANG.
HUALYEONG CREAMERIES SDN BHD
NO. 152-E, JALAN KOTA,
34000 TAIPING,
PERAK DARUL RIDZUAN.
WSL MARKETING SDN BHD
NO. 11A, PERSIARAN PERUSAHAAN KLEDANG UTARA 1/2,
KAWASAN PERINDUSTRIAN CHANDAN RAYA,
31450 MENGLEMBU,
PERAK DARUL RIDZUAN.
---
CENTRAL
LKW FROZEN SUPPLIES SDN BHD
8 & 9, JALAN WANGSA 2/1,
TAMAN WANGSA CHERAS,
43200 KUALA LUMPUR.
---
EAST COAST
TAN TAI TRADING SDN BHD
LOT 5739, KAWASAN MIEL LUNDANG, SEKSYEN 25,
15150 KOTA BAHRU,
KELANTAN DARUL NAIM.
H L T DISTRIBUTORS SDN BHD
LOT 24672, KAWASAN PERINDUSTRIAN GONG BADAK,
MUKIM KUALA NERUS,
21300 KUALA TERENGGANU.
SG. WANG FROZEN FOOD SDN BHD
A-2094 & A-2096, JALAN BESERAH,
25300 KUANTAN,
PAHANG DARUL MAKMUR.
BEST JUICES TRADING
NO. 15, JALAN INDUSTRI SEMAMBU 9/4,
KAWASAN PERINDUSTRIAN SEMAMBU,
25350 KUANTAN, PAHANG.
---
SOUTHERN
AGRO AQUATIC PRODUCTS SUPPLIER SDN BHD
37-39, JALAN SJ 8/8A,
TAMAN SEREMBAN JAYA,
70450 SEREMBAN, NEGERI SEMBILAN.
WELLCOME FROZEN FOOD SDN BHD
NO. 1, JALAN PM6, TAMAN PERINDUSTRIAN MERDEKA,
BATU BERENDAM,
75350 MELAKA DARUL AZIM.
RINTING FROZEN FOODS SDN BHD
NO. 19, JALAN BUKIT 1,
BANDAR SERI ALAM,
81750 MASAI, JOHOR.
---
EAST MALAYSIA
BIG FOOD DISTRIBUTOR SDN BHD
LOT 3, JALAN 1A KKIP SELATAN,
EXPORT ORIENTAL INDUSTRIAL ZONE,
PHASE 2, KOTA KINABALU INSUATIRAL PARK,
SEPANGAR, MENGGATAL,
88460 KOTA KINABALU, SABAH.
JETSIN SDN BHD
LOT 29, BANDARAN BERJAYA,
POST BOX 10342,
88803 KOTA KINABALU, SABAH.
088-256 317, 088-260 341, 088-225 768
SALAM MARKETING ENTERPRISE SDN BHD
LOT 9, JALAN KKIP TIMUR 4, IZ8A,
KOTA KINALABU INDUSTRIAL PARK,
88460 KOTA KINABALU, SABAH.
H & D FOOD PROCESSING SDN BHD
556, JALAN SIMEN RAYA,
93450 KUCHING, SARAWAK.
KUCHING FROZEN FOOD CO. SDN. BHD.
LOT 1046-1049,
NO. 6-9 PENDING BDC INDUSTRIAL ESTATE,
P.O. BOX 1748, 93734 KUCHING, SARAWAK.
SIN LEE SOON TRADING COMPANY
NO. 11B, JALANG DING LIK KONG 18,
96000 SIBU SARAWAK.
SUPREME COLD STORAGE SDN BHD
LOT 919, BLOCK 7, MUARA TEBAS LAND DISTICT,
DEMAK LAUT INDUSTRIAL PARK,
SEJINGKAT, P.O. BOX 1485,
93730 KUCHING, SARAWAK.
---
BRUNEI
SYARIKAT HAJAH HAMIDAH BTE HAJI JAMUDDIN & ANAK-ANAK
SPG 544-22-127, P.2,
NO. 19, PROJEK PERTANIAN LUAHAN,
JERUDONG BG 3122,
NEGARA BRUNEI DARUSSALAM.